SOL Spirit of Light Training
Professional and Personal Practice
"The Spirit of Light Training was the most transformative work I have ever done, yet at all times I felt safe and guided to find my own truth. The training allowed me to push through barriers I didn't know I had, and in doing so accelerated my path towards my personal goals and fulfilment. By experiencing the beliefs that I have held in my body and then learning how to release them is a very simple yet profoundly liberating experience makes the mind-body-spirit connection now seems a reality rather than a slogan."
G E O F F | Pharmacist & Naturopath, Sydney
The SOL Spirit of Light Training offers students both a profound personal development experience and/or preparation for professional practice in Energy Healing, Clearing, Pastlife Integration. It is designed to offer exploration of different techniques for clearing of self to become an open channel for energy-healing and psychic work.
The different modules of the SOL Spirit of Light Training are designed to help students grow in consciousness and free their own potential for healing and love.
Students learn how to free themselves from limiting beliefs, patterns, fears and restrictions in all areas of their life. The intention in deeply investigating their current paradigm is to enable them to feel beyond their personal 'story' and to trust in their own innate wisdom and intuition. Students are encouraged to find their own unique way of helping themselves and others.
Benefits of SOL Training
• Confidence in your intuition • An ability to work with people in a variety of energetic approaches
• A deeper understanding of yourself and others • Personal healing and a greater sense of self
• Insights in your limitations and how to change them • Greater clarity and trust in yourself and the energies around you
• The direct experience of being a channel for light and healing and how to use it
• The tools and techniques to become an energy worker/healer • Limited class size guarantees individual attention for each student
• Two to four accredited SOL Spirit of Light assistants present in each class to support students
• Hands on practice during and between modules • All necessary course materials, worksheets and CD's are provided
Module 1: Foundations of Energy Healing and Clearing Work
Introduction to Intuitive work
Introduction to Energy Healing work
Introduction to support for Energy Healing work through yoga and movement
Introduction to Clearing between People
Introduction to Chakra Reading and Healing
Practical Clearing work
Basics of Entity Clearing work
Practical Entity Clearing work
Introduction to Active Meditation
Ritual for Integration of Healing tools
Module 2: Deepening of Energy Work and Clearing Work
Discussion of Homework and case studies
Deepening of Entity Clearing work
Experimenting with different Clearing approaches
Introduction to Space Clearings
Introduction to Group Clearings
Introduction to Byron Katie work
Inner Child Work
Deepening of Active Meditations
Individual Healing work for Integration
Working with clients
Therapeutic responsibilities
Practical Clearing and Healing work
Working with clients
Personal versus Transpersonal work
Module 3: Foundations of Past Life Integration
Discussion of Homework and case studies
Completion of Clearing work
Introduction to Past Life Integration work
Basics of Past Life Integration work
Explorations of Past Life Integration Themes
Shamanic Ritual
Deepening of Energy Healing work
Practical work
Module 4: Deepening of Past Life Integration Work and Channelling
Discussion of Homework and case studies
Completion of Past Life Integration work
Introduction to Channelling
Introduction to Angels and Masters
Therapeutic approaches and responsibilities
Boundaries
Deepening and individualization of all techniques
Ethics and Legal obligations
Art Therapy for integration and goal setting


SOL- Spirit of Light is an approved Training provider with the International Institute for Complementary Therapists. After completion  of all requirements students receive accreditation and have access to insurance for your practice. Every student receives certification of completion.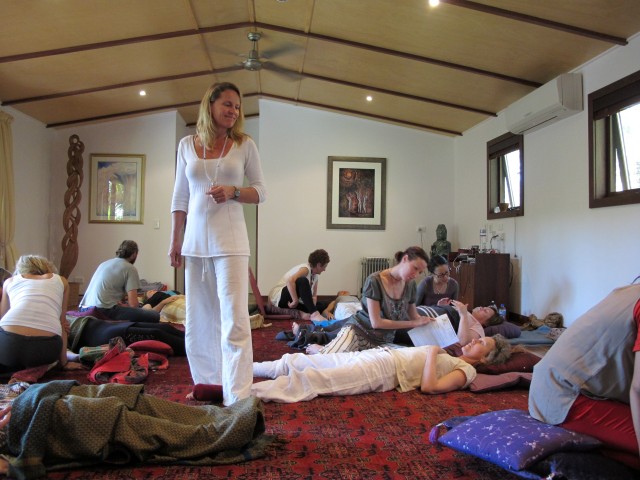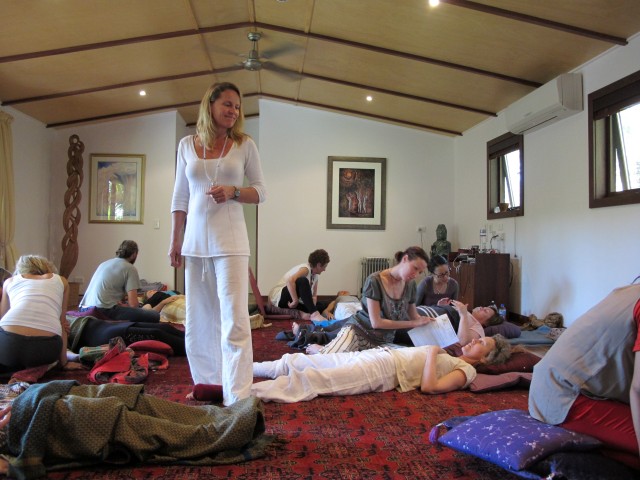 "The SOL Spirit of Light Training has given me more than words can express. I received amazing tools and techniques to work with releasing these life long patterns and behaviours in a very gentle loving way. The training gave plenty of opportunity to give and receive and this helped develop confidence in myself in holding others and taking others through the process. For me, the training was very transformational and my connection to myself and others is stronger and more loving. I have more passion and direction in life and feel closer to my heart. To all those on a journey to activate your own unique healing qualities, I highly recommend this training."
C A T H | Nurse
"I have carried many old structures in my person – deeply, profoundly, often painfully. Engaging in the SOL training with Ghata was powerful, challenging and ultimately uplifting for me. It has accelerated my evolutionary process; in particular the process of leaving old knowings to step into the cloud of unknowing. of moving from the head to my heart.. of opening up to my vulnerability. of moving into the fullness of my creative Sacred Feminine Core.I am closer to my heart, soul and purpose for having done this unique training with its delightful mixture of very human and inspiringly channeled teachings."
N O E L E N E | MA Dip.Ed.
"As much as I love the realm of energy and spirituality, coming from a corporate background, I sometimes found courses in this realm to be too esoteric i.e. a lot of concepts and philosophical thoughts as an approach. Somehow Ghata finds a way to allow my mind to absorb the esoteric information in a way where form and inspiration are merged. We constantly had practical exercises which assisted in integrating those new thought patterns into our body and mind. At the end of spirit of light it was very tangible the changes I felt in myself; where once were just philosophical thoughts, I had broken through some cellular patterns and able to live those thoughts."
K U I N | Treasurer
"The training is a journey of self-discovery with tools to master life's great mysteries. It was delving into and dealing with all aspects of my life. Ghata is a spiritual guide, energy master, wise woman, understanding therapist and amazing group facilitator. Learning how to do past life integration and personally experiencing past life healing has transformed my life and I know I will be able to transform the lives of others with this most amazing therapy. I have found what I have been looking for and will use it for myself and my clients. Ghata has taught me to be true to myself and everyone I am with and has given me clarity in my life that I have never truly experienced."
R O B Y N | Therapist