This was the first time I brought the Spirit of Light work to Perth with a Language of Light day. This was also the first time working in Anna Foley's studio and it was an absolute divine experience!
The group of people that came together for this unique event was delightful and very open to not only receiving the blessings of our Language of day together, but also be the first group working with the energy of the future Spirit of Light cards around us.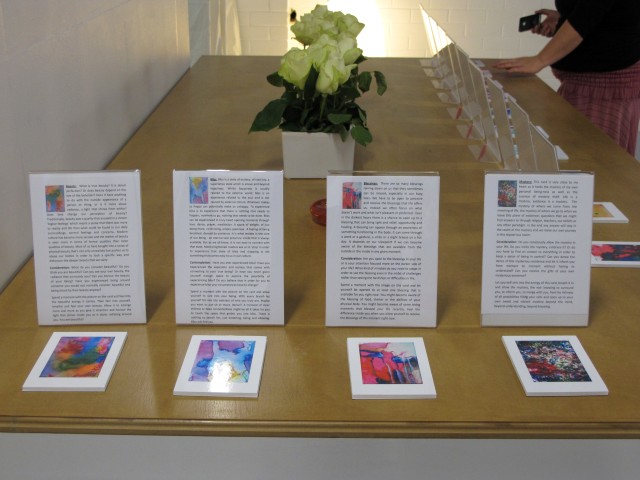 Yes, my dear friend Anna Foley had decided to do the art work for a Spirit of Light deck and a couple of days before our Language of Light day we had an exhibition of some of her work, including prints of the art work for the Spirit of Light deck. I have also done more than half of the writing that will go with the deck, and so we used this opportunity to give everyone a taste of what is to come and to start working with the energies of the art work.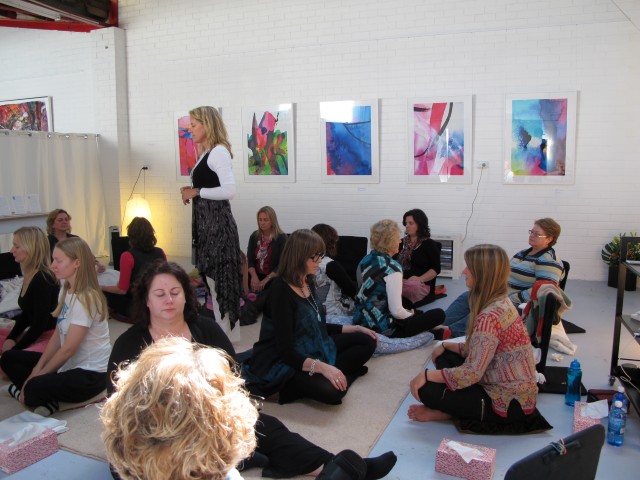 It was truly amazing to work in the midst of some of the pictures and feel their energy supporting the work.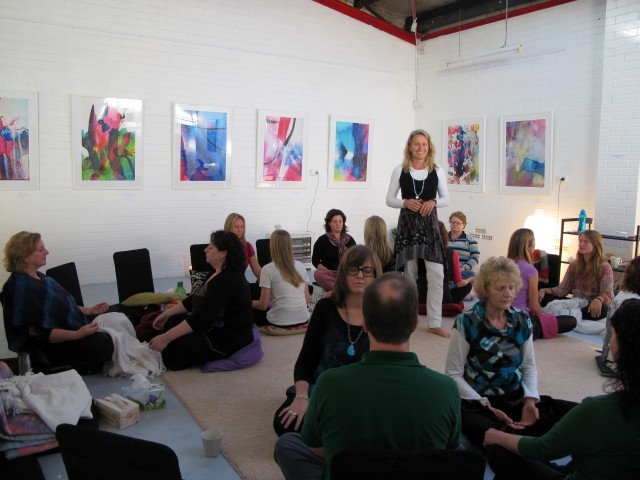 It deepened the work and made it much easier for me to support everyone who came.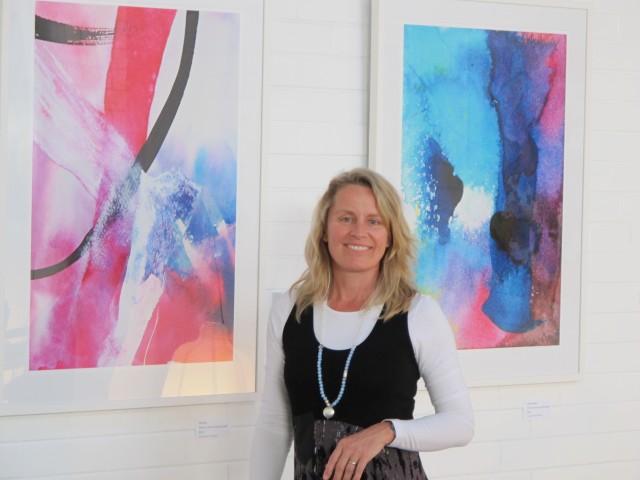 Just to give you a taste: this is me standing inbetween Healing and Relationship. Aren't they extraordinary?!
Everyone enjoyed the day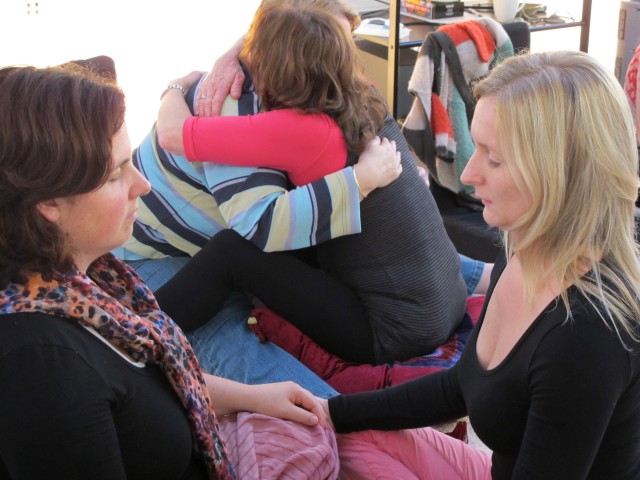 and we were able to go very deep in the short amount of time we had.
During the day we experienced wonderful connections with each other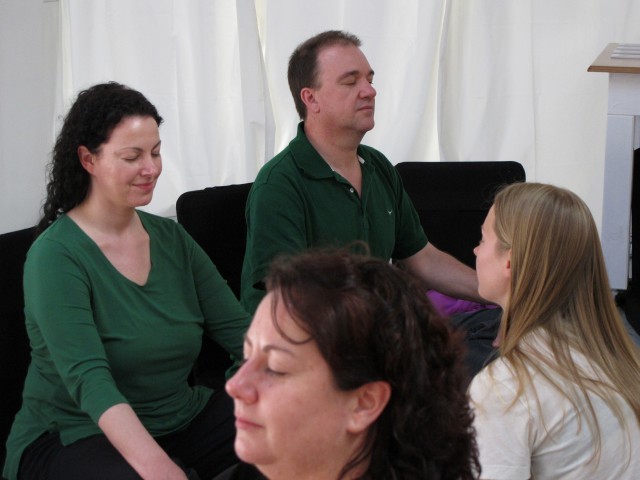 and blissfull diving within.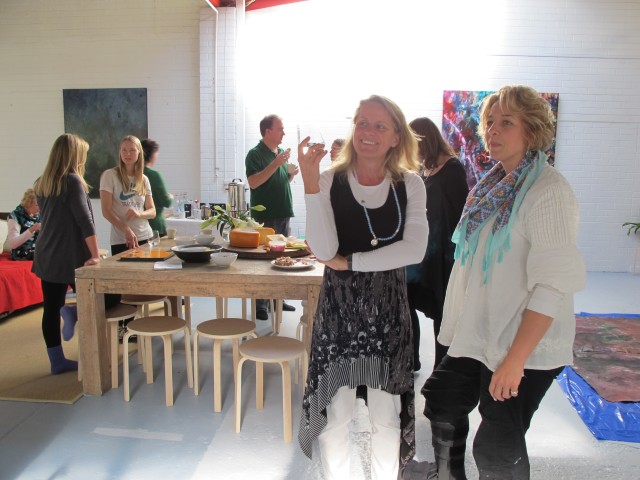 The breaks gave us all more opportunities to enjoy all the gorgeous artwork Anna displays.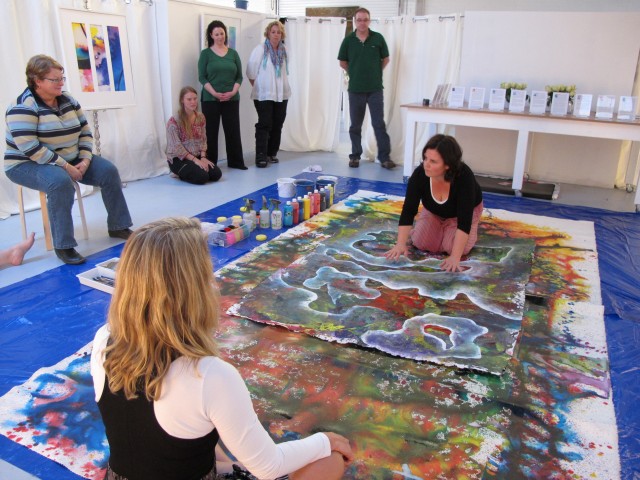 As the official Language of Light workshop ended, some of us held the energy for Anna to bring a painting from source into existence.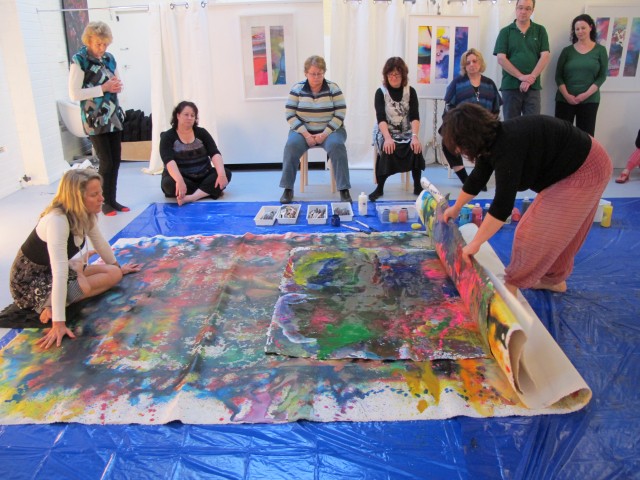 What a privilege to be part of this process!
I was very touched during the painting and especially when Anna invited me to support her towards the completion of the painting.
This also brought be even closer to this extraordinary being.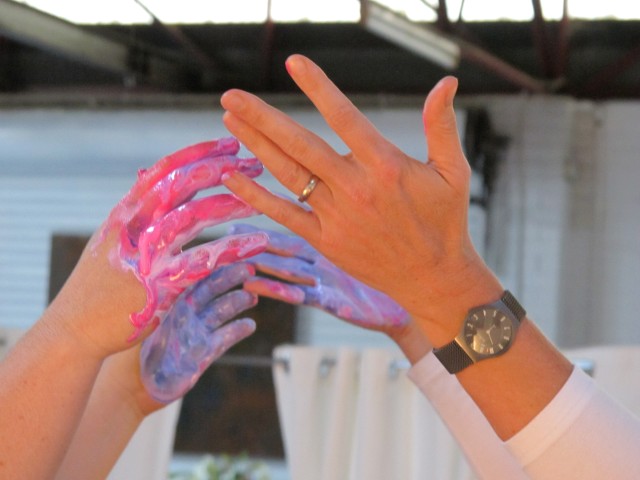 Magic was truly tangible!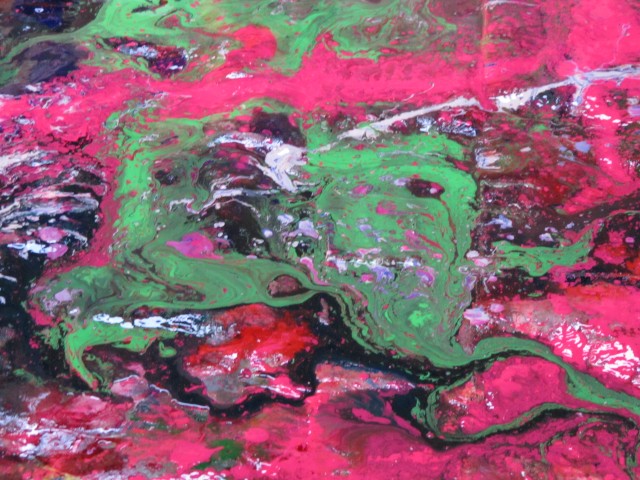 I can't wait to see the full painting once it is dry.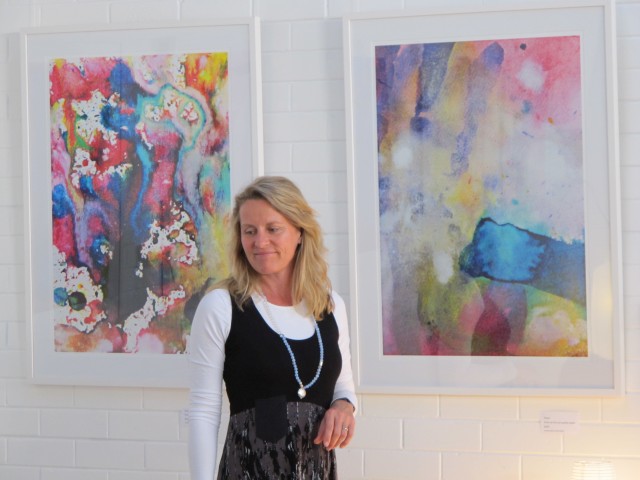 And so I leave you for today with the images of Vision and Peace and me being fulfilled and feeling as whole as I have ever felt in my life. My gratitude goes to everyone who came, to magical Anna and my dear organizer Suzie who keeps making my life so much easier and was part of this first Spirit of Light event in Perth.