Next to the Spirit of Light work I am very involved in Shematrix and we just had our big yearly Shematrix training in Byron Bay.
First we spent 2 days with all the guide level Shematrix members that were able to come
and then we had all the Shematrix trainees that were able to come from all over the world in the most beautiful venue in Byron Bay.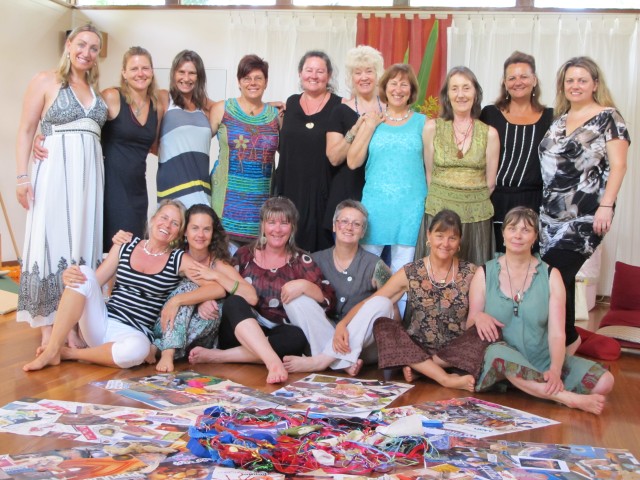 I feel so privileged to be part of this amazing collective of women and men. The work we offer in the Gift and the Grail is so profound and our trainees and everyone involved in Shematrix are very committed, devoted and dedicated. I truly feel that what we do and how we do it makes a difference on this planet.
as you can see I truly loved weaving a web of magic with all the other women of this years training. If you are interested have a look at our website: www.Shematrix.com
These are some of the women that I have the pleasure of working with and that ran this years training together.
Blessings to you all!